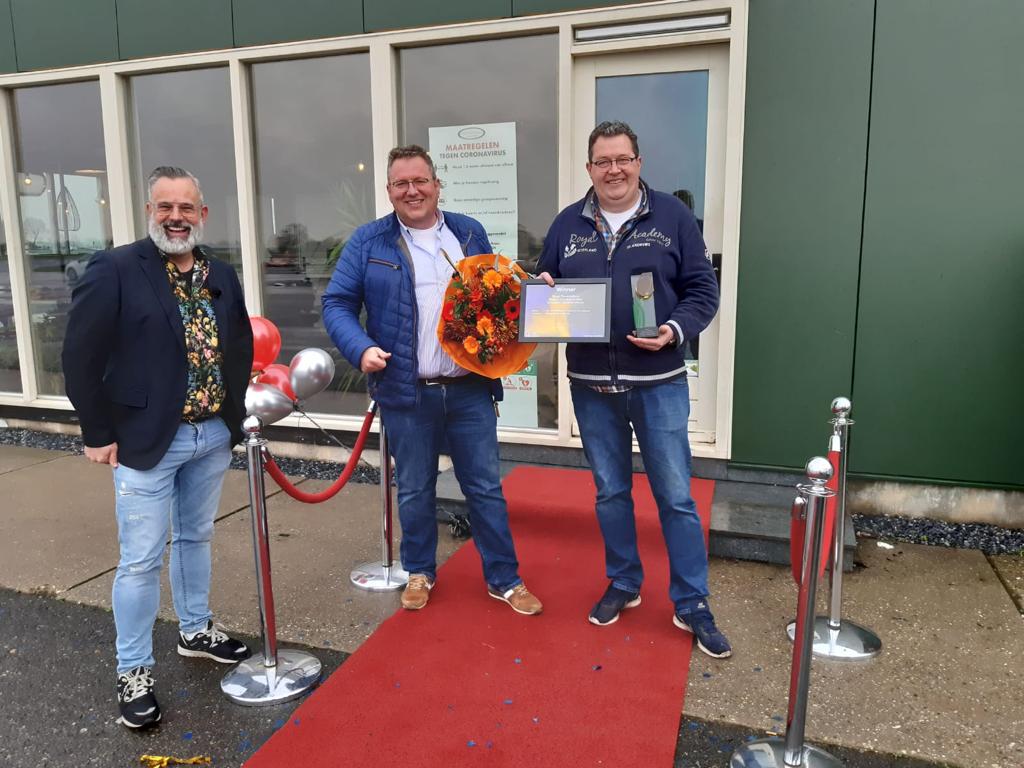 We are surprised and proud that we have once again won the Glass Tulip award this year for the most promising garden plant of 2021 with our Corydalis Porcelain Blue.
Corydalis Porcelain Blue is the most promising garden plant of 2021 and wins the Glass Tulip award. This is a prize that Royal FloraHolland, the world's largest agency of flowers and plants awards to the most beautiful flowers and plants of the year. A 25-member expert jury found this Corydalis Porcelain Blue the most beautiful garden plant. The plant is already for sale in the major garden centers. Recently juror and green expert Romeo Sommers, surprised Rick and Gerbert with a visit to present them with the Glass Tulip award.
Corydalis Porcelain Blue (Dutch name Helmbloem) stands out by unusual light blue flowers and ferny leaves. It is a flowering, hardy, disease-resistant perennial, that requires little water.
"The plants that we grow can be a little headstrong in our greenhouse, but we want to be sure that they will perform well and long in the customer's garden, or on their balcony or terrace. We want to produce plants that are just a little different than usual in bloom, color or both."
There are already attractive innovative developments planned for next year; perhaps the best garden plant for 2022 is included in there.